Fragment
Centre d'escalade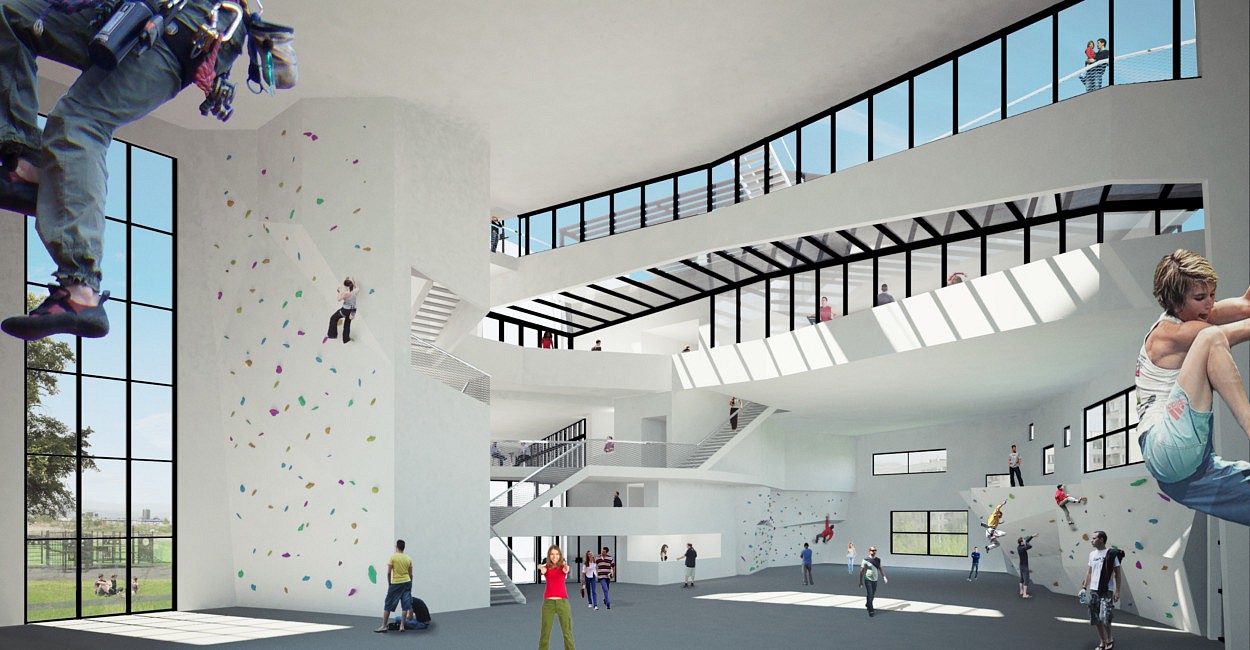 Image converted using ifftoany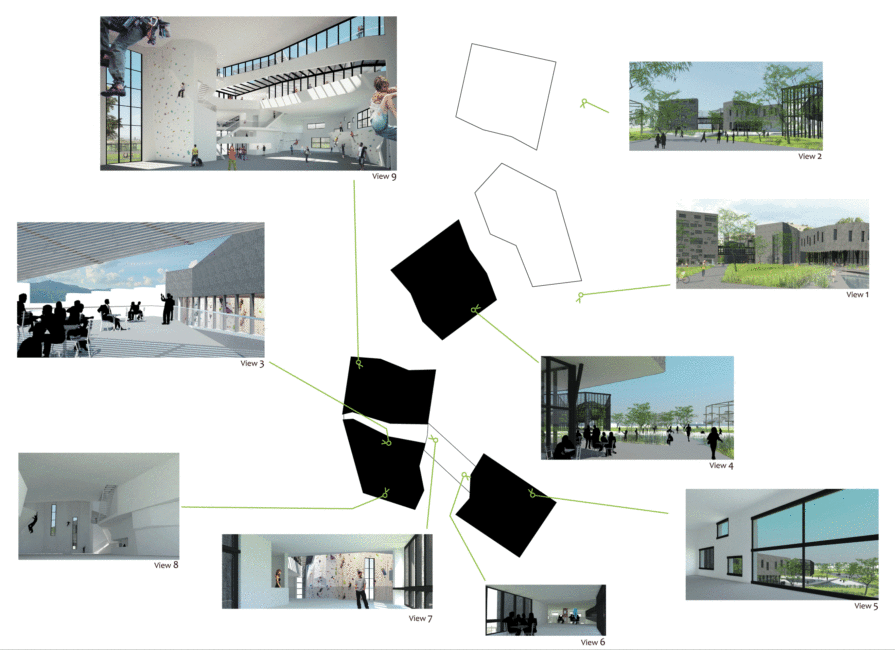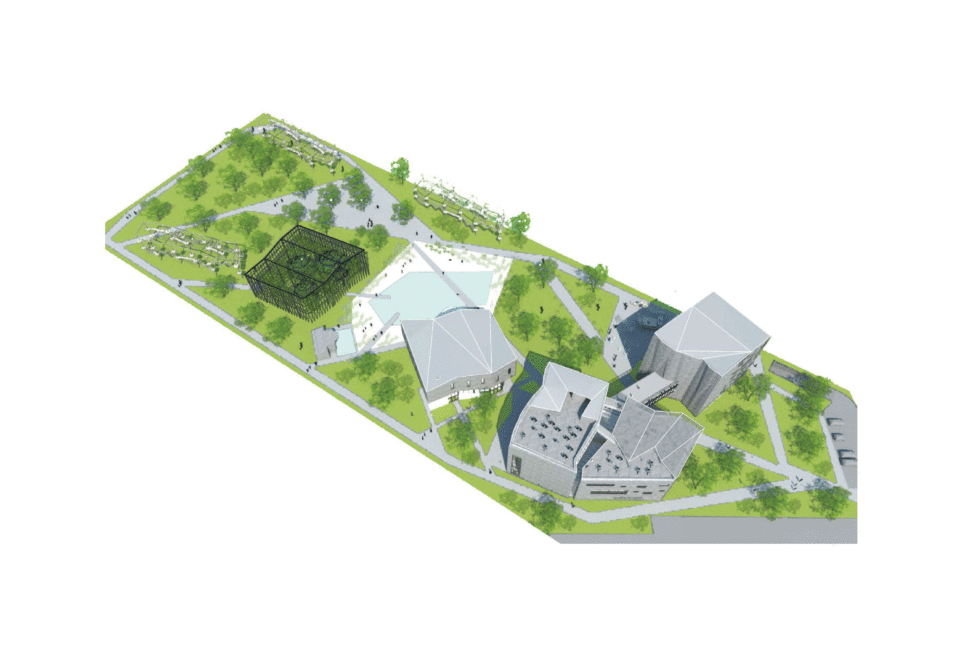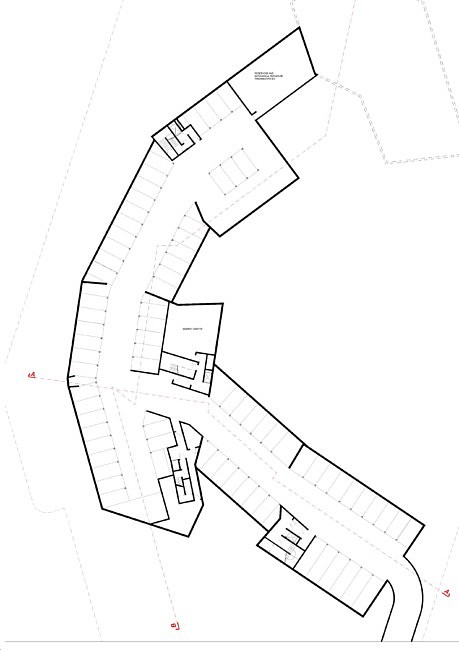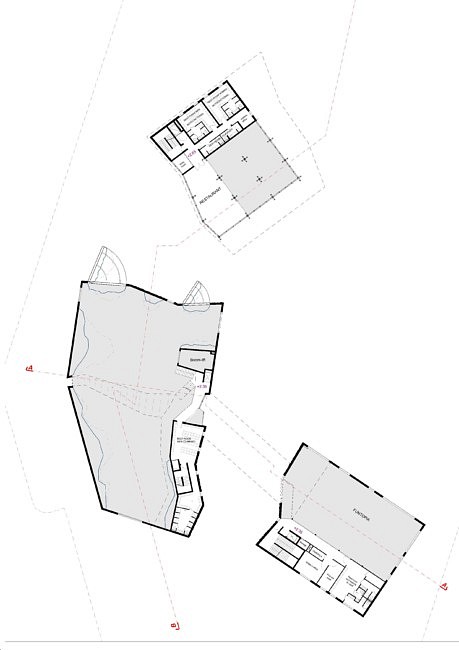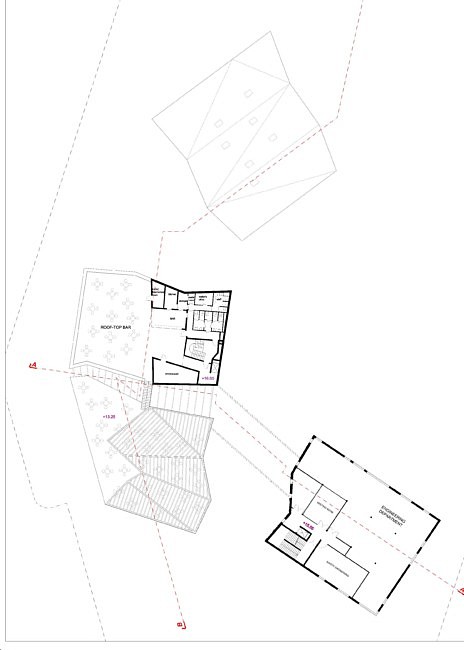 Fragmentation is the key word for our approach. It answers two main issues : the issue of the urban form, its connection with the park and the articulation of a rich and complex program. The disconnected implemen-tation of the built environment gives place to numerous free spaces. These numerous visual apertures and the diversity of the built environment bring out the urban richness of this space apparently chaotic.
Our aim is to emphases this situation, maintain its qualities, by creating a inhabited park rather than a park bordered by build¬ings. From a simple L shaped implantation, privileging south orientations, the mass is fragmented in 4.
Those fragments part to allow visual porosities between public space and park.
This fragmentation also allows to multiply relations between those program's elements, generating playfull journeys and views between themselves. The distance between both entities enables these games without mak¬ing them cumbersome offering for each multiple choice of itineraries.
Programme : Centre d'escalade – « Collider activity center »
Lieu : Sofia – Bulgarie 
Maître d'ouvrage : Walltopia
Mission : Concours 
Avancement : Non-retenu 
Avec: Marion Abalti
Thématique: Rencontre, Mixité programmatique